two.one.five magazine is a Philadelphia-based publication that combines powerful writing and engaging images, wedded with high journalistic standards.
two.one.five mag
employs the most intriguing writers and artists in the region, enlisting them to make two.one.five a bold, innovative statement about Philadelphia and its inhabitants – and to beam this message world-wide. Sedso has been a design contributor for the publication since its inception and for Issue 5, Adrenaline, Sedso created the 8-page article titled Fear & Bloating in Dubai, a first hand encounter of author and photographer Elizabeth Bougerol's trip to the middle east.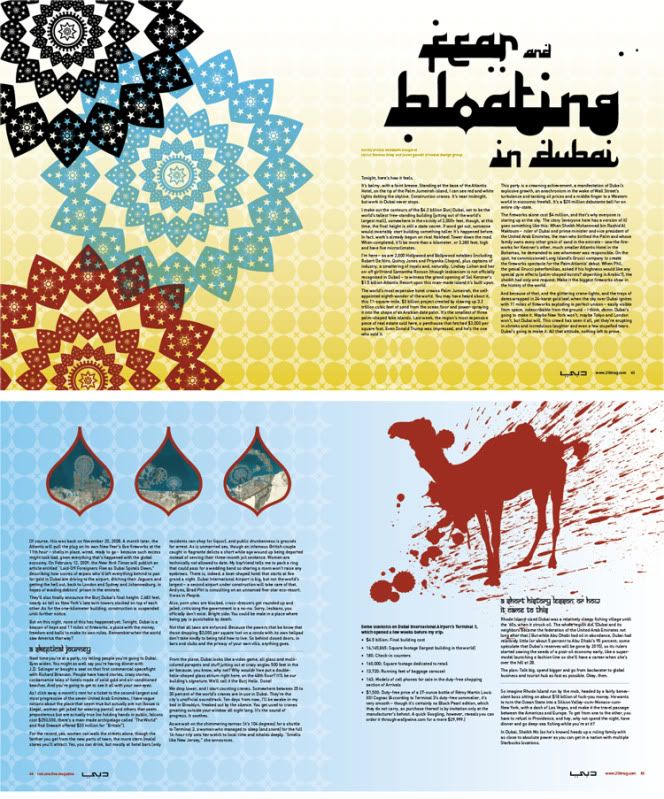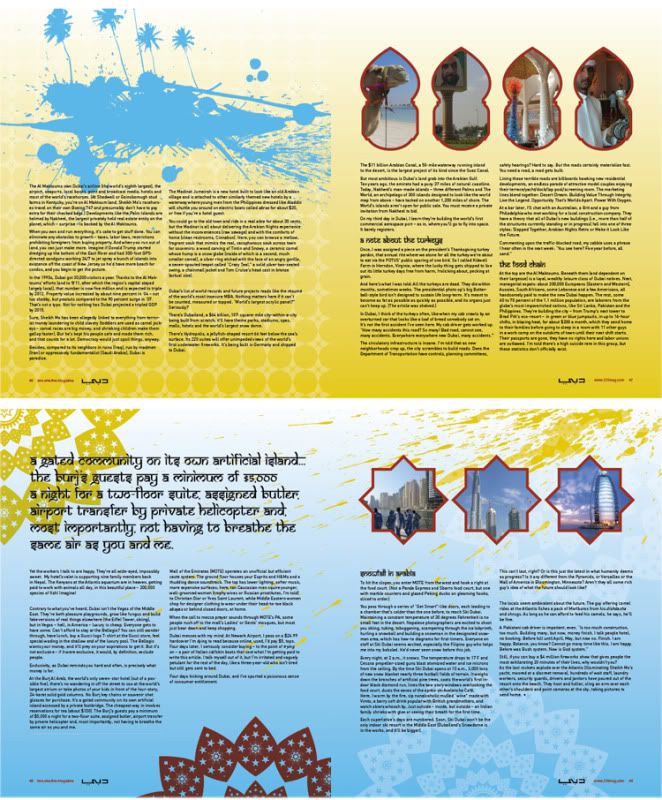 two.one.five magazine will host the Adrenaline issue's launch party on Saturday, August 15, 2009 from 4pm-9pm at The Piazza in Northern Liberties Philadelphia in conjunction with Red Bull's Block to Block – Bike • Run • Skate Challenge. This is the only race that combines biking, running and skateboarding while bringing you through Philly's hottest block parties at Nocturnal Skate Shop, the Mad Decent Mausoleum and The Piazza.
Acclaimed performers such as Low Budget, Dave P, Sammy Slice, Dice Raw of The Roots, Mr. Lif and Elevator Fight will be amongst the entertainers performing.