Beauty's Bagel Shop is the creation of Amy Remsen & Blake Joffe. In 2009, they moved to Oakland from Philadelphia on a whim, in search of a new city to call home. They fell in love immediately with the friendly people, beautiful landscape and amazing food. There was just one thing they found themselves longing for (aside from warm summer nights): amazing bagels! Armed with our culinary experience, love of food and desire to work together, they decided to open their own bagel shop and bring old-school, traditional bagels to the Bay Area.

The bagels at
Beauty's Bagel Shop
are Montreal-style, which means they are hand-rolled, boiled in honey water and baked in a wood-fired oven, resulting in a bagel that is soft in texture with a perfectly crunchy crust, a slight sweetness and a hint of smoke. Prepared with organic ingredients and baked in small batches throughout the day, there will always be a fresh, warm bagel waiting for you.

Here are the final logos Sedso Design developed for Beauty's Bagel Shop...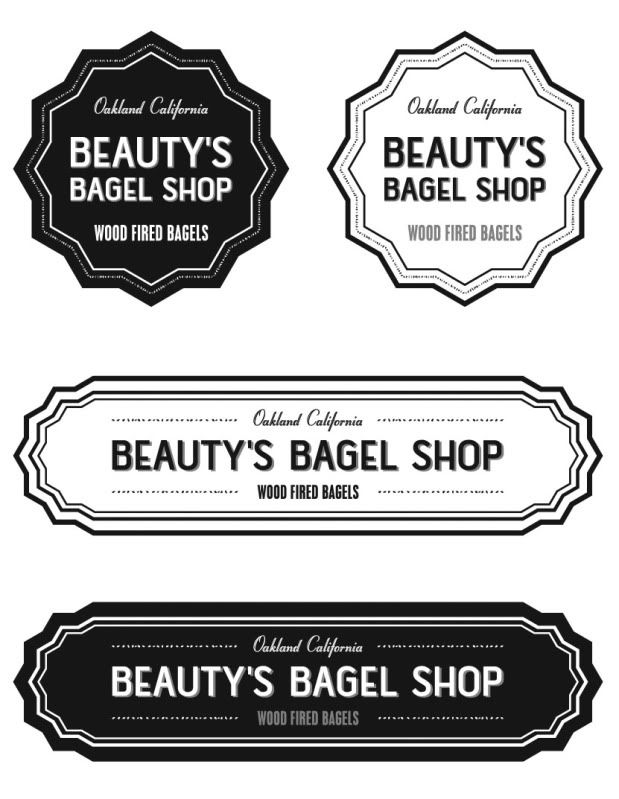 Menu, Signage & Website Design are in the process of being developed...