Philly Phaithful is a high quality t-shirt company with designs aimed to please Philly sports fans that root for the Phillies, Eagles, 76ers, and Flyers. Founder Dan Hershberg, a Cornell graduate and former employee of ESPN, started the t-shirt company from the ground up in 2008.

Philly Phaithful wanted to take things on the road so Sedso Design created a tri-fold catalog of their designs to pitch wholesale distribution to Philly-friendly bars and retail outlets across the country as part of their Phaithful Nation™ promotion.

Catalog Design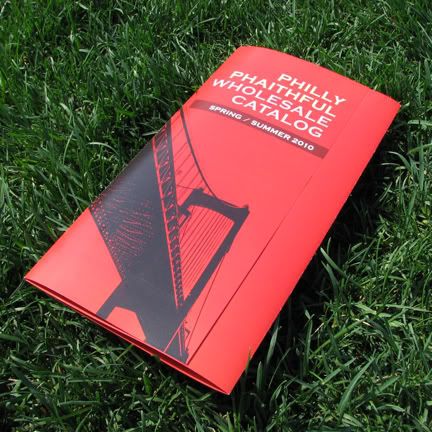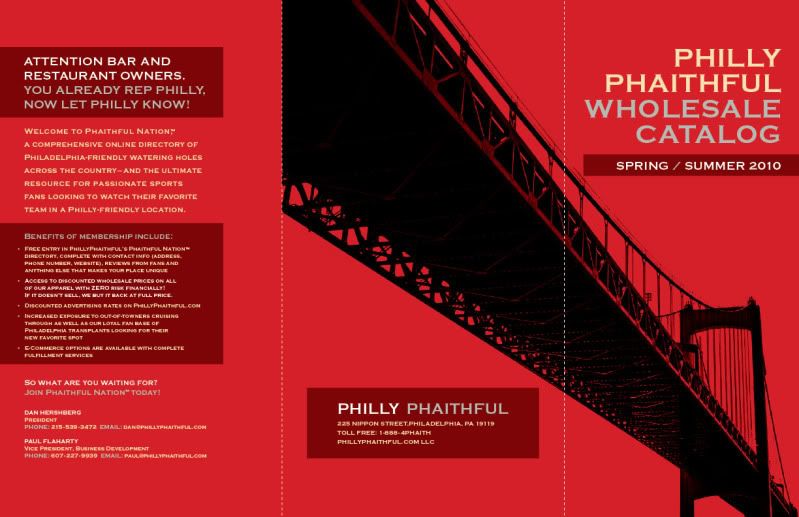 Here are a few of Philly Phaithful's t-shirt designs:


To check out more designs or to purchase merchandise by Philly Phaithful on their website. Read Philly Phaithful's

NBC Philadelphia

feature article here. PhillyPhaithful will also have a booth set up all summer long in the courtyard at The Piazza.