Sedso Design Group has completed the Spring/Summer Catalog for Grace Hats, a Japanese hat design and wholesale distribution company based in New York. Grace Hats sources the finest materials from around the world and sells to a variety of retail outlets ranging from Urban Outfitters & Anthropologie to Barney's and Bloomingdale's. Sedso worked closely with members of Grace Hats to develop a concept and art direct the photoshoot on location in Point Pleasant, NJ during Fall of '08. The catalog is delivered to a variety of retail outlets for wholesale ordering. Each hat was shot individually and
paired with swatches displaying the various color-ways available for each style.
This was a 16 page self-cover printed 4-color offset.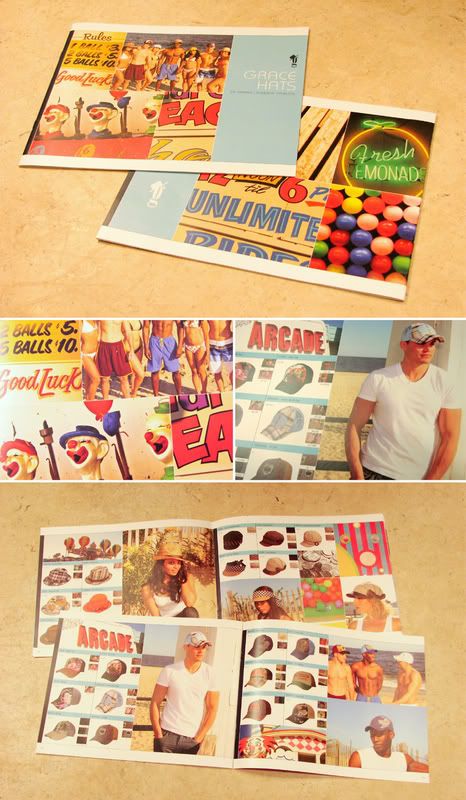 Art Direction & Design:
Sedso Design Group - Thomas Foley & Jason Ganski
Gracte Hats:
Dan Brody, Rachel Kovalsky, Adanna Adams, Maggie Rugh

Models:
Still to come . . .

Photography:
Paul Chu

Make-up:
Dana Boyer

Printing:
Sea Group Graphics